Hi guys,
I have made some small progress on my gui system the last few days. Nothing fancy, but believe me there where a lot of changes under the hood and
now I can show you a first skinned screenshot: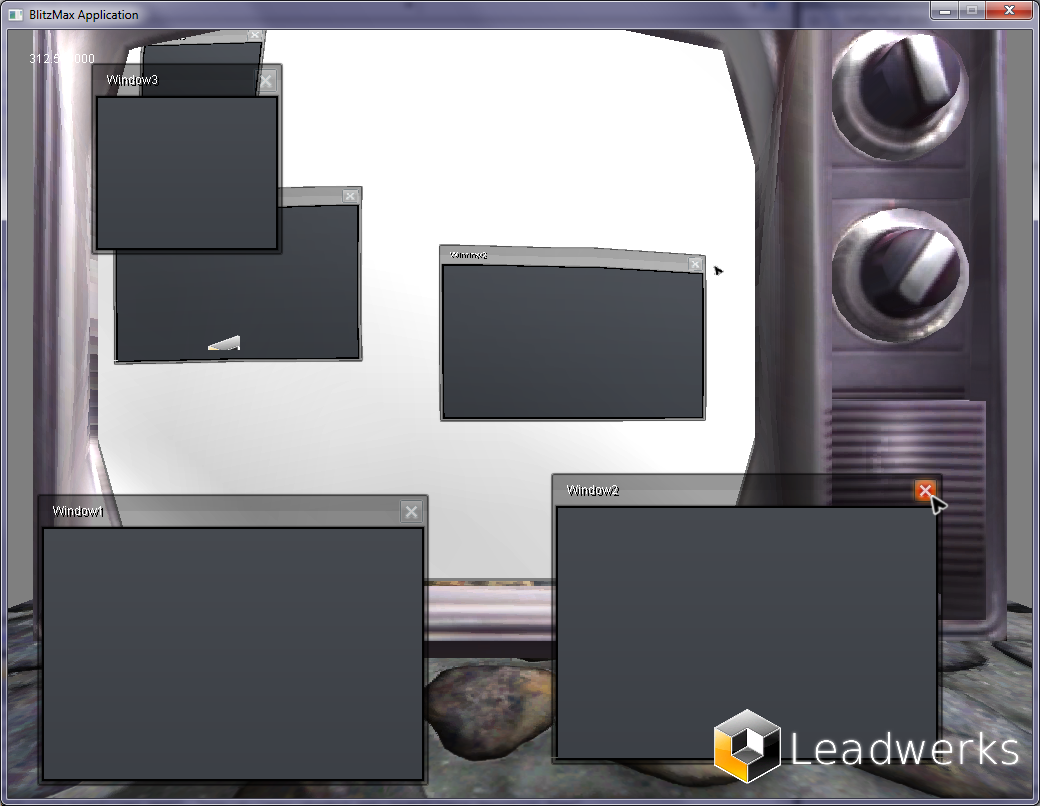 As you see the base skinning part is done. Well it will develope further with later gadgets, but the base part is done. You can have multiple skins running in one application, so you can have your main gui in your own game style and another like an ingame pc with a WinXP skin.
One other thing which is special about this picture:
The 2D part isn't using a single part (except Texture loading, which may also change later) from the Leadwerks Engine. OK Buffers are still used as well as Textures, but the whole Drawingpart of images uses my own 2D Framework. A small code can show you how the logo is drawn on the right of the above image:
	Local img:TLEImage = TLEImage.Load("abstract::lelogo.dds")

...

TLeGui.RenderGui(camera)

BeginLE2D()
TLe2DHelper.SetBlend(ALPHABLEND)
TLEImage.DrawImageRect(img, GraphicsWidth() - 320, GraphicsHeight() - 100, 320, 100)
TLEImage.DrawSubImageRect(img, 200, 300, 32, 20, 5, 5, 120, 120)
EndLE2D()

Flip()
The commands are a bit inspired by Max2D as you may have noticed. Also you see the second DrawImage command, this command draws a subimage of the source image.
Currently my 2D system supports:
Completely new TLEImage

Some Primitives

Transformations (rotation,scaling,...)

Blendmodes, Colors, and some small other things.

I hope you enjoyed the read.
See ya at my next entry.